UPCOMing events
| Date | Event | Location | Tickets |
| --- | --- | --- | --- |
| Aug 04 | VANCOUVER PRIDE 2024 | | Upcoming |
SEE ALL EVENTS
Watch
Kytami & Phonik Ops Perform Live at Next Hershe-Sat March 21/15!
Posted by Mandy Randhawa on February 22, 2015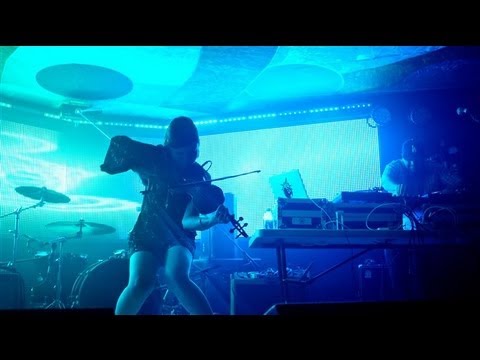 "Live Act of the Year" 2013 Vancouver Is-land Music Awards.
"Electronic/Dance Album of the Year" 2013 Western Canadian Music Awards.
If you remember 2011 Chicas, then you'll remember Kytami's explosive performance. Dubbed a 'music revolutionary' by Whats Up Magazine USA, a 'violinextremist' here at home, Kytami does the impossible, an alchemy of classical, fiddle styles fused with the heavy bass elements of Dubstep and Hip Hop. With all this enigma, what can you expect at a Kytami show? Well let's start by straightening that out actually, the girl doesn't play shows, she detonates dance floors.
She rocks the fiddle like a woman possessed… and the audience dances to match. If you dare witness this violin diva take the stage, be prepared to wear through not only the soles of your dancing shoes, but perhaps the version of reality you brought to the door.
For full details, check out our Hershe Bar listings.