UPCOMing events
| Date | Event | Location | Tickets |
| --- | --- | --- | --- |
| Aug 04 | VANCOUVER PRIDE 2024 | | Upcoming |
SEE ALL EVENTS
Read
Chicas in the Afternoon 2019 Video
Posted by Mandy Randhawa on July 9, 2019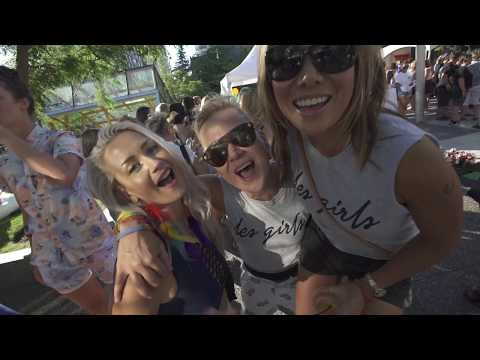 SUN AUG 4 | CHICAS IN THE AFTERNOON 2019
Sheraton Wall Centre 1088 Burrard Street, Vancouver
4pm-9pm | Tix: $47.50+GST Adv.
Welcome to the perfect way to start your Pride Sunday, at a day party on Sun Aug 4, 2019, 4pm-9pm at Sheraton Wall Centre 1088 Burrard Street, Vancouver. Come after brunch or whatever shenanigans you're up to in the morning and join the outdoor party.
Luxurious outdoor lawns, sunshine, cocktails, picnic blankets, unicorn floats..… Chicas is steps from the Gay Village on Davie. There will be dancers, debauchery (if we're going by what we've seen, oh, every year), and a sick roster of DJs.
We're stoked to welcome back Sandy Duperval from Montreal / Toronto, whose live DJ + singing performance last year was so amazing that we got an overwhelming number of requests that she come back. And of course, she'll be joined by Pride vets Nathalie Morel, Agent 99, Carolina Campos and long-time Vancouver favourite DJ Miss M.
And did we mention Rose Garcia from The Real L Word and the Red Bull Lab Bar will be here too? Grab a customized cocktail and come get down with us.